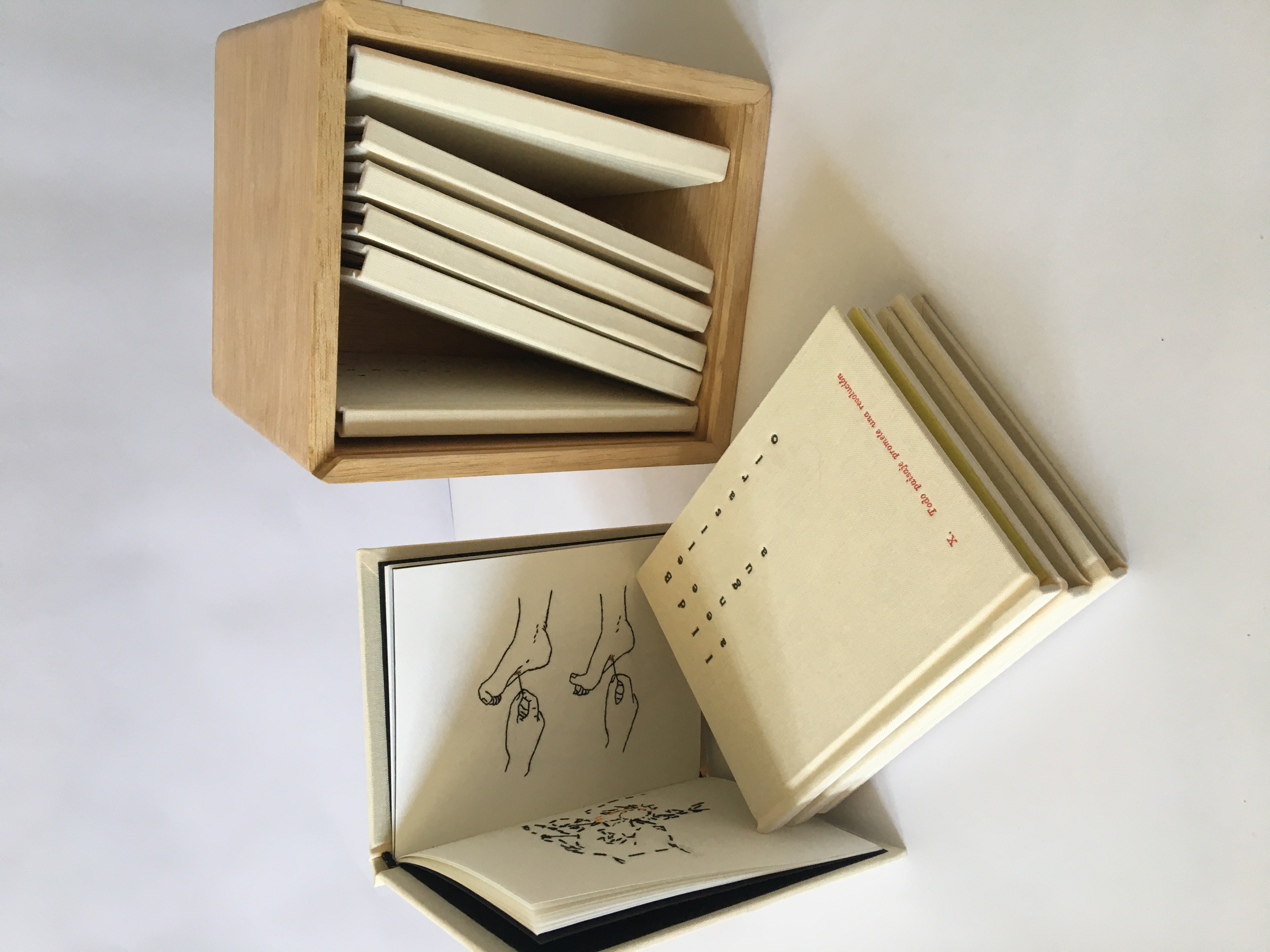 ︎︎︎ La Lengua de Belisario es una publicación que propone un conjunto de bordados, a modo de texto, hechos uno por uno sobre las páginas de papel. En esta publicación, cada bordado es una palabra, un párrafo, una novela, un tiempo, una repetición, un poema, en fin, una forma de escritura y una propuesta de lectura.


La Lengua de Belisario es una colección de 10 volúmenes, donde cada volúmen comprende 5 ejemplares hechos a mano. Cada volumen interroga un tema específico mediante las múltiples posibilidades del bordado en papel: escritura, dibujo, collage, abstracción, figuración, trazos libres.


La Lengua de Belisario es un proyecto editorial único en su tipo que se pregunta:

¿Es el bordado una forma de escritura? ¿O un tipo de dibujo? Si el acto de bordar se construye desde la repetición de una misma puntada, ¿qué implica escribir con el hilo frente a la escritura con tinta o grafito?¿Cuántas lecturas hay en una misma puntada~escritura? Partiendo de que cada volúmen comprende 5 ejemplares, donde cada uno es similar pero nunca igual, ¿se trata de un libro único o de un conjunto de únicos? ¿Puedes bordar-escribir lo mismo cinco veces?

La Lengua de Belisario es una colección de 10 volúmenes, y cada volúmen tiene un tiraje de 5 ejemplares. Cada volumen tiene 16 páginas, 12 de las cuales han sido bordadas a mano, una a una. La portada, página de título y el colofón fueron impresos en tipos de móviles. Cosido y encuadernado a mano.︎︎︎


︎︎︎︎︎︎︎︎︎︎︎︎︎︎︎︎︎︎︎︎



︎︎︎ La Lengua de Belisario proposes a set of embroideries as a form of text. Each embroidery is handmade one by one on the (paper) pages to act as a word, a paragraph, a novel, a measure of time, a repetition, a poem, in short, a form of writing and a reading proposal.


It is also a limited-edition publishing project that will comprise 10 volumes, and where each volume is made up of 5 similar copies. Each volume displays the multiple possibilities of paper embroidery: writing, drawing, collage, abstraction, figuration and graphics, to propose a reading exercise around a specific theme.


La Lengua de Belisario is a one-of-kind publication, a handmade book that asks:

Is embroidery a form of writing? Or a type of drawing? If an embroidery is made up with the repetition of a single stitch, what are the implications of writing with thread as opposed to writing with ink or charcoal? How many readings are there in the same stitch/writing? Since each volume consists of 5 embroidered copies, and each embroidery is identical yet different, Is this a unique book or a set of unique pieces? Can you embroider / write the same thing five times?

La Lengua de Belisario is limited to 5 copies per volume. Each volume contains 16 pages, 12 of which have been hand-embroidered. The cover, title pages and colophon have been printed in typeset. Sewn and bound by hand.︎︎︎



︎︎︎︎︎︎︎︎︎︎︎︎︎︎︎︎︎︎︎︎




Para mayores detalles, haz clic en cada imagen | Click on each image for further details


I. Estoy demasiado triste para contártelo |
I am too sad to tell you about it.
AGOTADO | SOLD OUT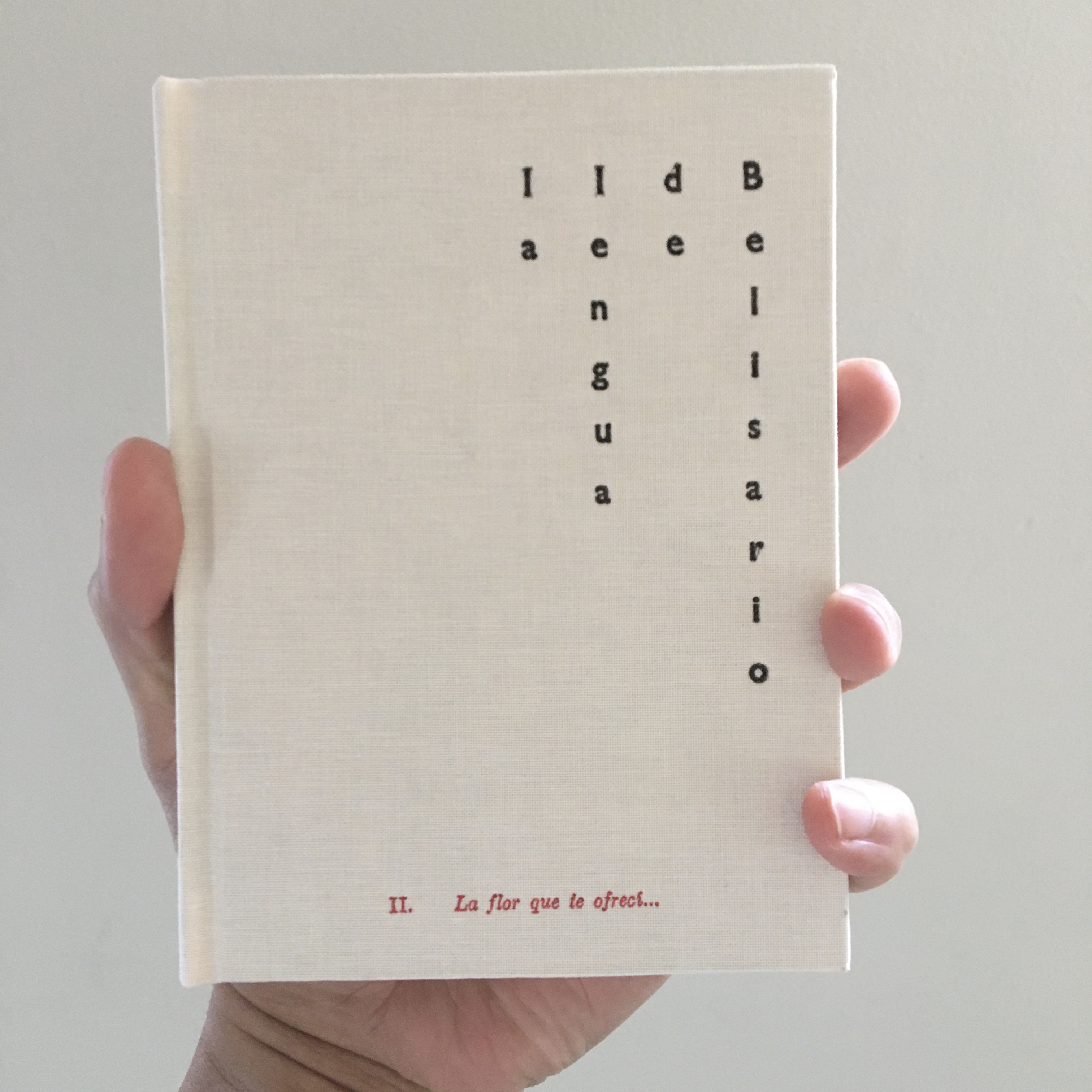 II. La flor que te ofrecí tenía una araña escondida entre los pétalos |
The flower that I gave you had a spider lurking in its petals.
AGOTADO | SOLD OUT
IV. ¿Entonces, el libro comienza en las palabras? |
Then, does the book start with the words?
AGOTADO | SOLD OUT
V. Quién sabe en qué rincón del trago / a qué hora pensaste / que la vida era maravillosa |
Who knows where / at what time / you thought life was wonderful.
AGOTADO | SOLD OUT
VI. The period in the sentence is what makes us human
.
AGOTADO | SOLD OUT
VII. Este interés por la idea más que por la obra misma |
This interest in the idea rather than the work itself.
AGOTADO | SOLD OUT
VIII. El centro no puede sostenerse |
The center cannot sustain itself.
3 ejemplares disponibles | 3 books left
IX. Hoy es el mañana que te prometieron ayer |
Today is the tomorrow they promised you yesterday.
2 ejemplares disponibles | 2 books left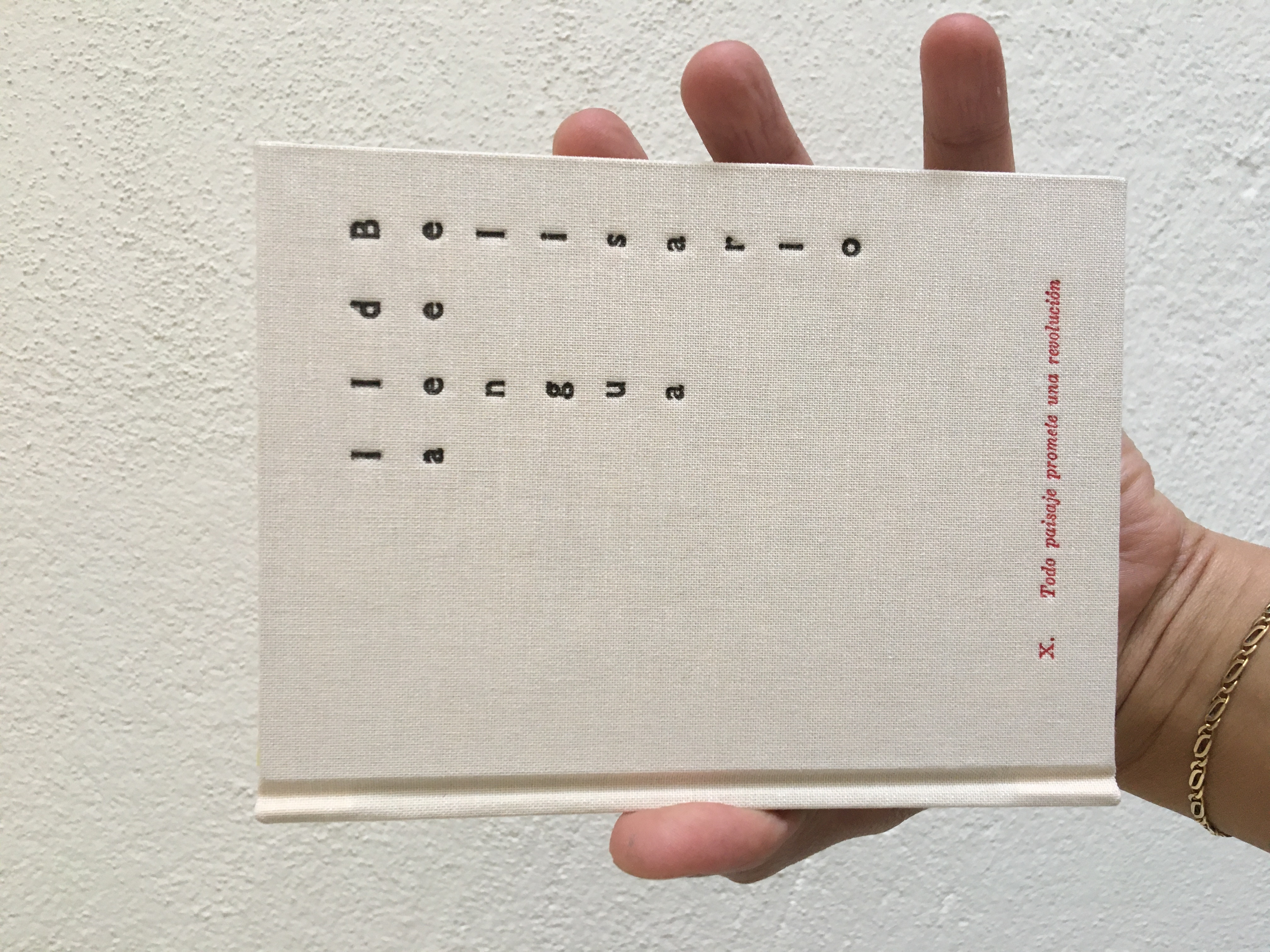 X. Todo paisaje promete una revolución|
All landscape promises revolution.
2 ejemplares disponibles | 2 books left