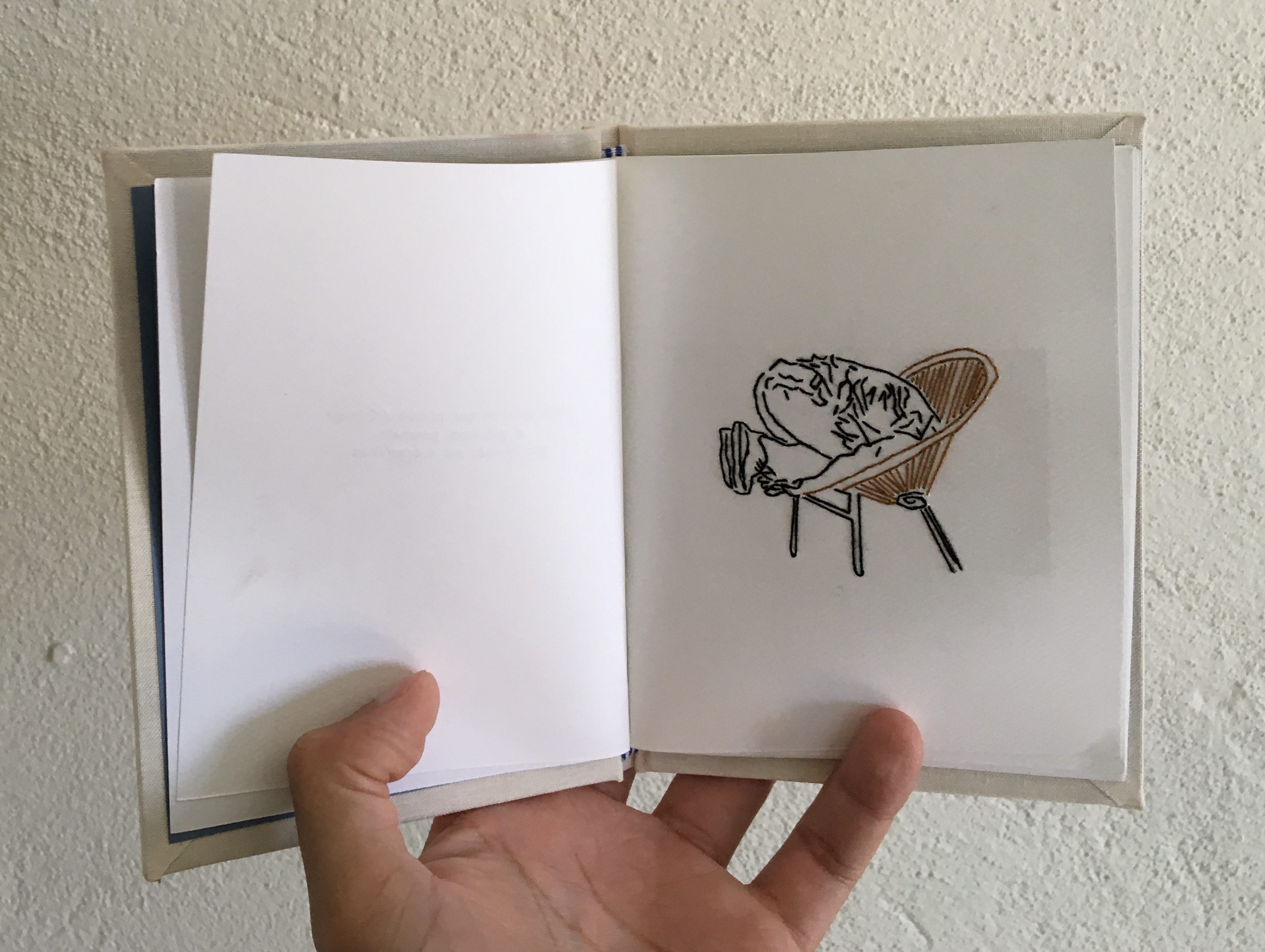 V. Quién sabe en qué rincón del trago / a qué hora pensaste / que la vida era maravillosa.

2021
Edición de 5 ejemplares
18 páginas con 12 bordados a mano sobre papel
Portada, página de título y colofón diseñados de manera análoga, armados letra por letra con tipos móviles e impreso página por página en una prensa antigua Chandler and Price bajo la supervisión de Agustín Romero.
Cosido y encuadernado a mano.
V. Who knows where / at what time / you thought life was wonderful.
2021
Edition of 5
18 pages of which 12 have been hand-embroidered on paper
Cover, title page and colophon were designed and typeset, and printed page by page using a restored Chandler and Price under Agustín Romero's supervision.
Sewn and hand-bound.